I've had a lot of positive responses to my previous outfit and makeup posts that featured black lipstick, with a few people saying that they didn't realize such dark lipstick could be pulled off stylishly (I guess as opposed to clownishly). That being said, I've been seeking out other dark lipstick shades to utilize this Fall.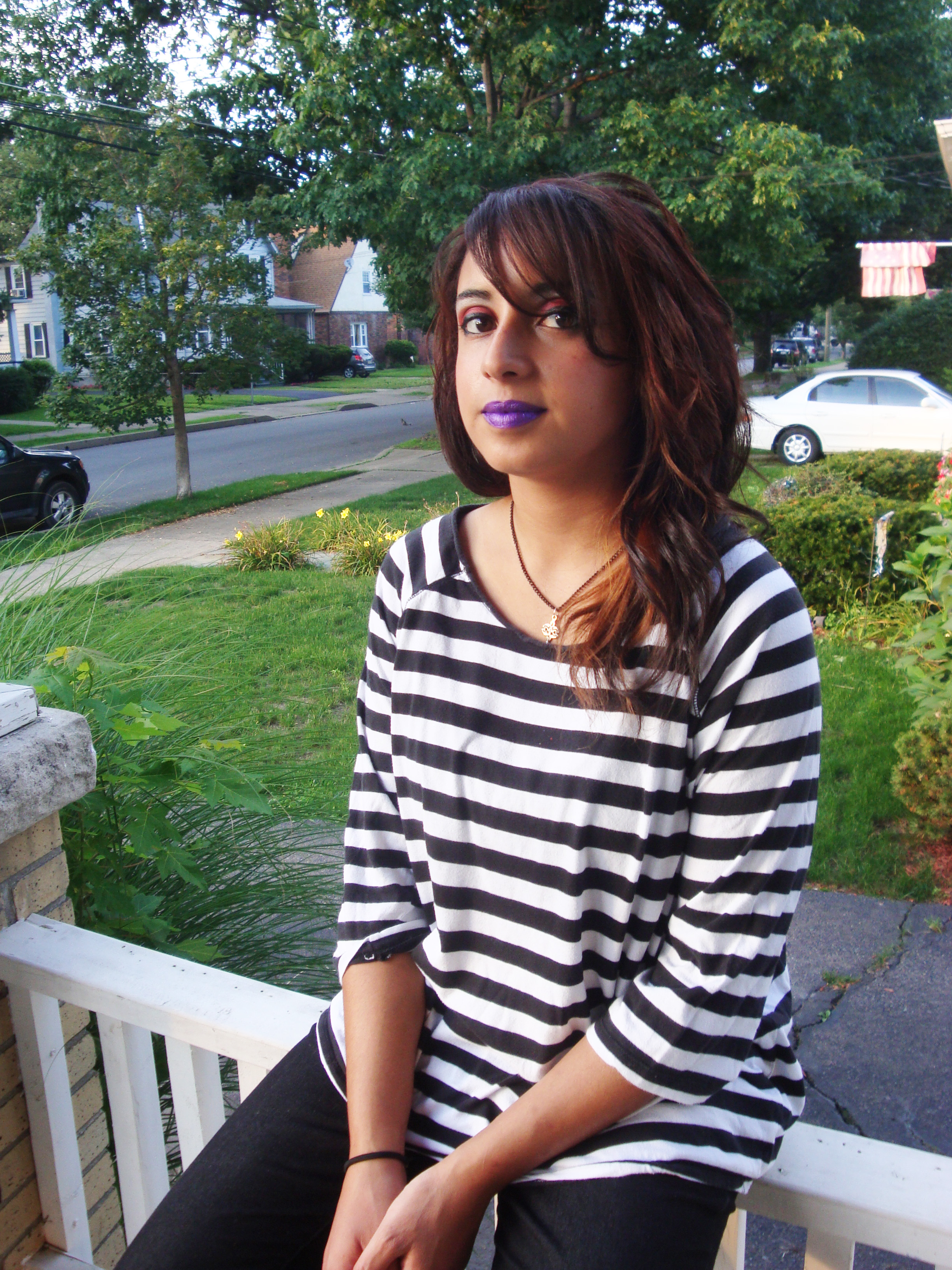 Providence and Grace offers a number of lipsticks on the darker side of the spectrum, and they sent me a few colors to try out. The makeup comes in a tube most often used for chapstick or lip balm, which is appropriate, since the consistency is a lot smoother and moisture-rich than most lipsticks.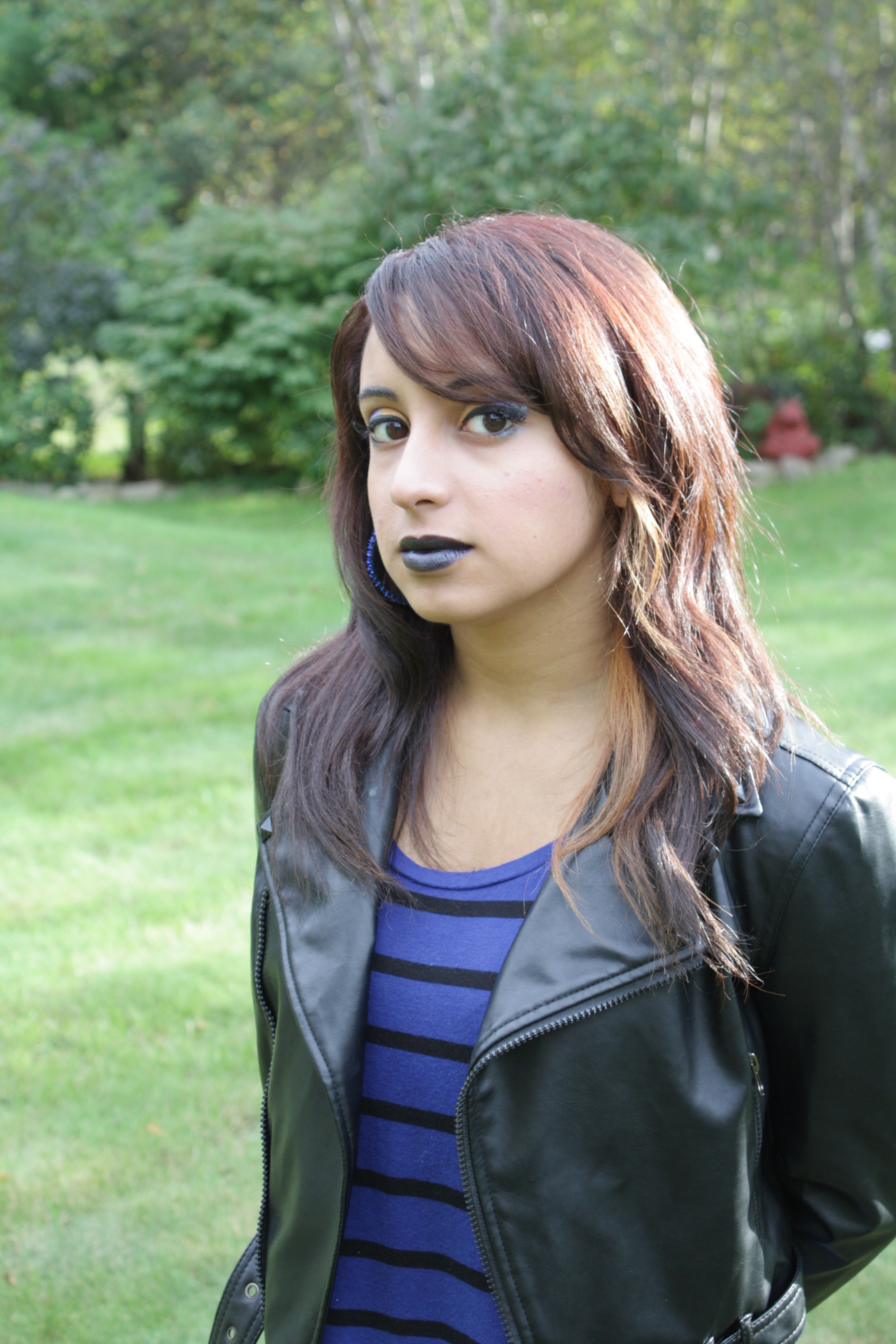 The first shade is "Royalty," and the second is "Deep" which is an incredibly dark blue, almost black, with shimmering undertones. I appreciated the vast color selection the brand offers (purple, orange, blue, etc), and the affordability ($6.99 per lipstick). The one thing to keep in mind, though, is the difference in consistency compared to many other lipsticks, as I mentioned. For true-to-color, complete coverage you'll need a apply few coats, and you may need occasional touch-ups over extended use. That aside, Providence and Grace is worth checking out if you seek out more uncommon lipstick shades.