I've been looking at the David Koma collection for a while now, and I still can't decide if I actually like it, or if I just find it interesting.
A lot of people I know consider me the queen of all things goth, and assume I'll dismiss anything on the lighter side of the color spectrum. Not true at all–the white pieces in his collection were what originally caught my eye (I couldn't help but think of the movie The Fifth Element…), although, those pants…I can not get behind those pants…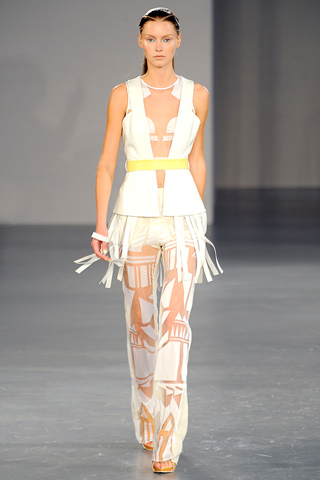 Although, in semi-predictable Riss fashion, I was drawn to the black and blue two-tone pieces as well.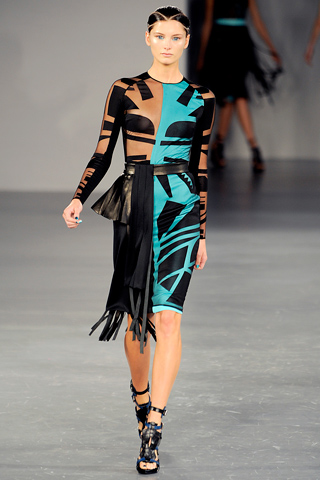 But there's something about the blocky prints that I can't quite fall in love with. What do you think about this collection?