There's a lot of diversity throughout Dean Sidaway's collections of jewelry and accessories, and I wasn't sure how I felt about his designs at first, that is, until I came across these absolutely mammoth lace earrings.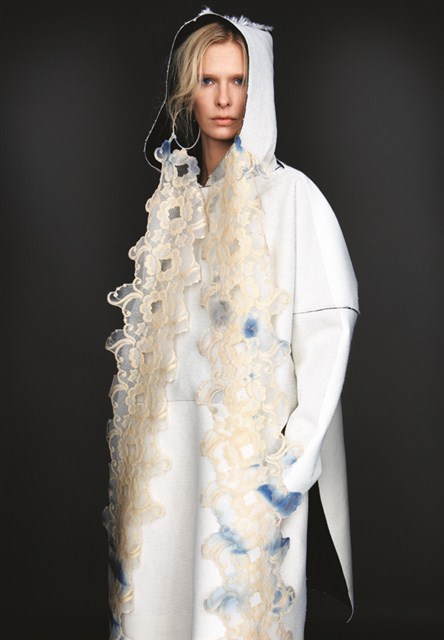 His colors are subtle and muted, but his work is absolutely striking, which I didn't initially realize until I saw his work in use with coordinating outfits, instead of just laid out for display.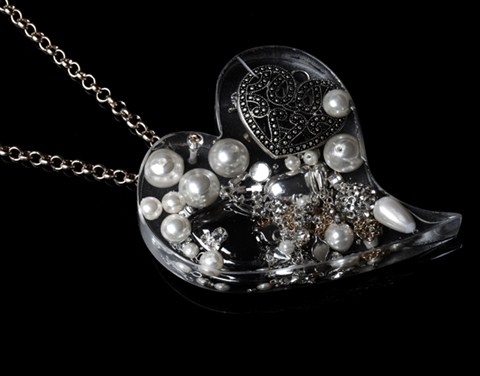 His pieces run the gamut, from chunky pearl-accented jewelry to asymmetrical cropped jackets and spiked fur collars.