Shoes by designer Giuseppe Zanotti cost an enormously pretty penny, but they're beautiful works of art.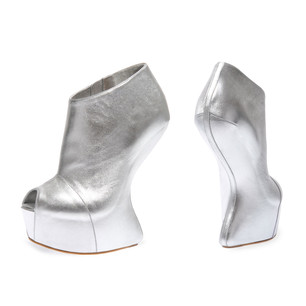 Albeit, works of art that would no doubt be difficult to walk in…but wonderful to look at nonetheless.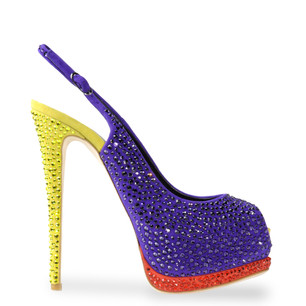 I personally would love to get my hands on a pair of these black and blue python print boots from his Fall/Winter 11-12 collection.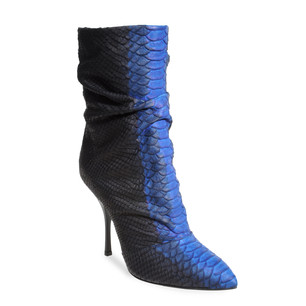 Although, I also love how this high end designer can just as easily scale it back and make a rather punk rock pair of sneakers…