Hey everyone, just a quick note–if you didn't already know it, Gothic Beauty Magazine #34 is out and on store shelves. Even though this is slightly old news, I held off on because I know some Barnes & Nobles stores got the issue stocked a little later than expected.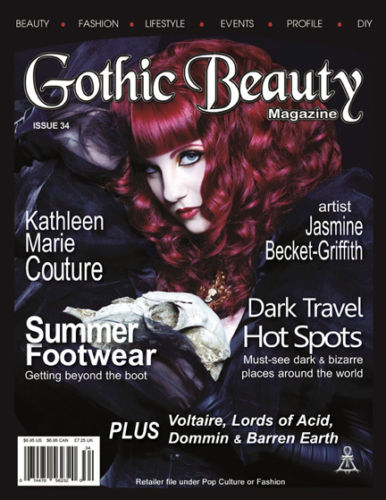 I bring this up not just because I enjoy the magazine, but because this is my debut issue as a staff writer! To start things off I wrote the Kathleen Marie Couture cover story, and I reviewed Sugarpill Eyeshadows and scents by The Morbid the Merrier.
So pick up a copy and check it out!