Would you pay $4,550.00 for a hand-painted Christian Louboutin stilettos? I wouldn't either, however, they're still undoubtedly lovely to look at.
Studio Jellyfish offers a wide array of hand-painted shoes and boots that are fun, colorful, and range from sort of pricey ($129), to "oh my gosh, what?" ($1,000-$4,000).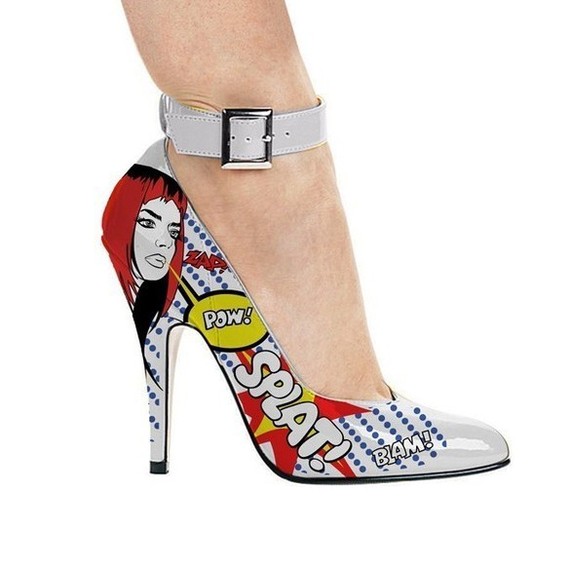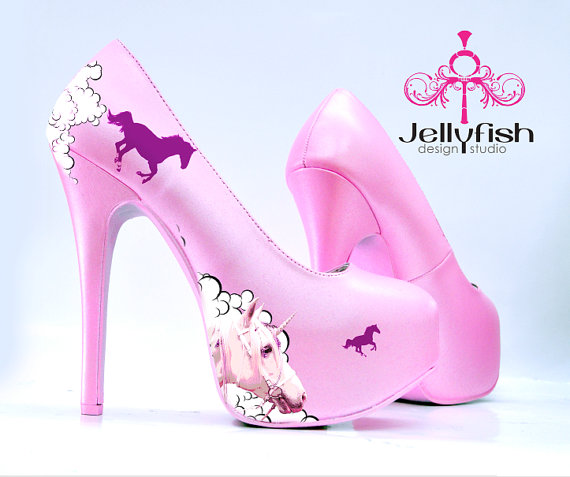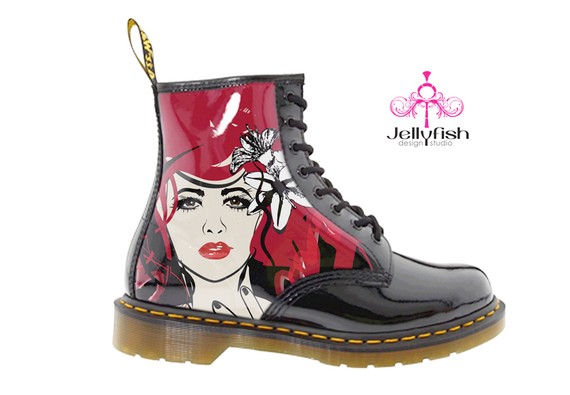 My favorite pair? These spiked green "zwoosh" stilettos.