I apologize that I've been silent for a while–I cohosted a Halloween party for my entire family this past weekend and I had to focus most of my efforts on that. There was not only party preparations, but also making sure that everything was in order in terms of not only my costume, but everyone else's as well.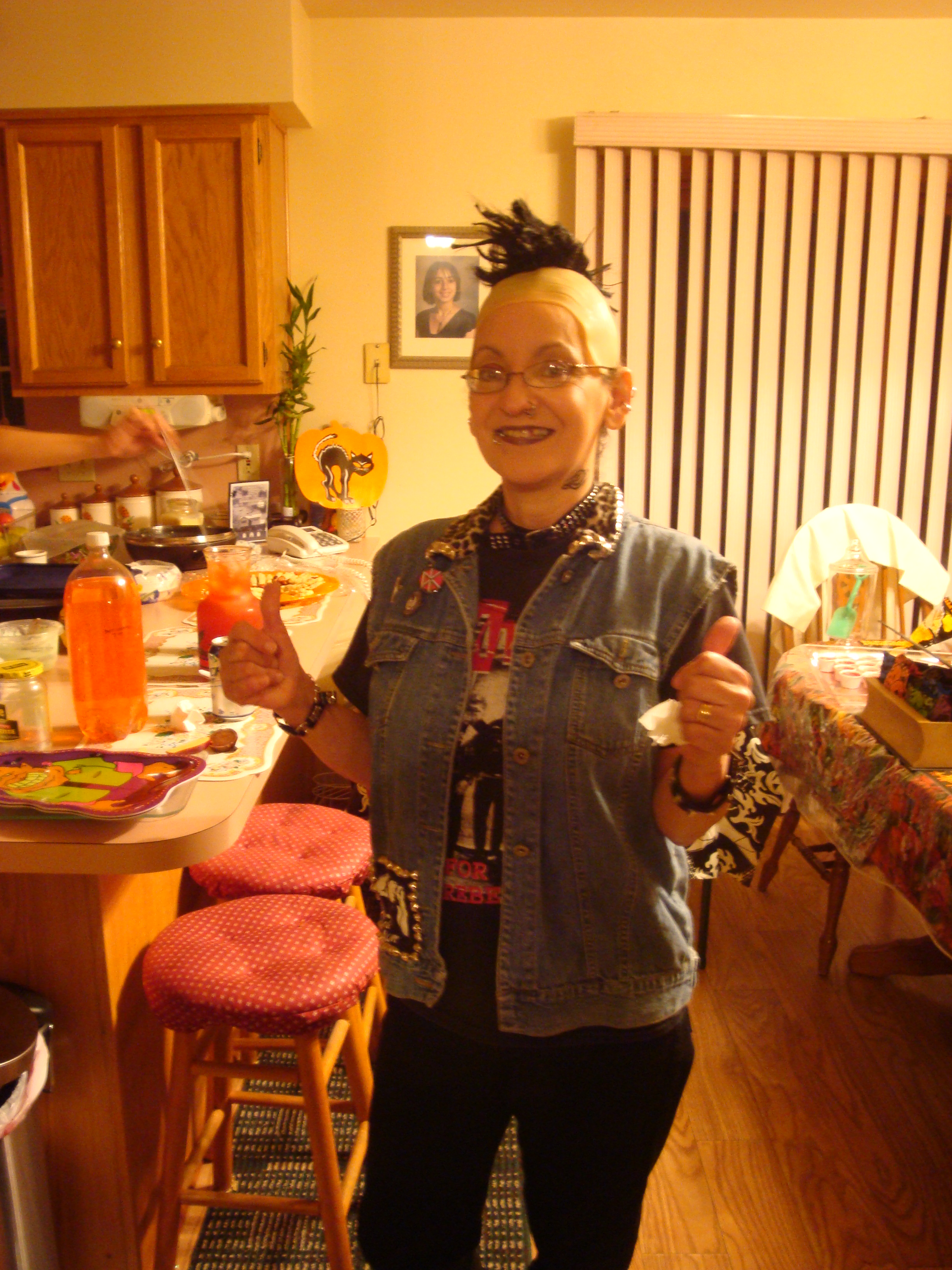 I become a mother hen around Halloween–I want to take care of everyone. Don't have a costume? I'll make it my job to help you figure it out. Need your makeup done? Come to me. Missing a crucial aspect of your costume? I'll find it for you. My favorite project was turning my mother into a punk.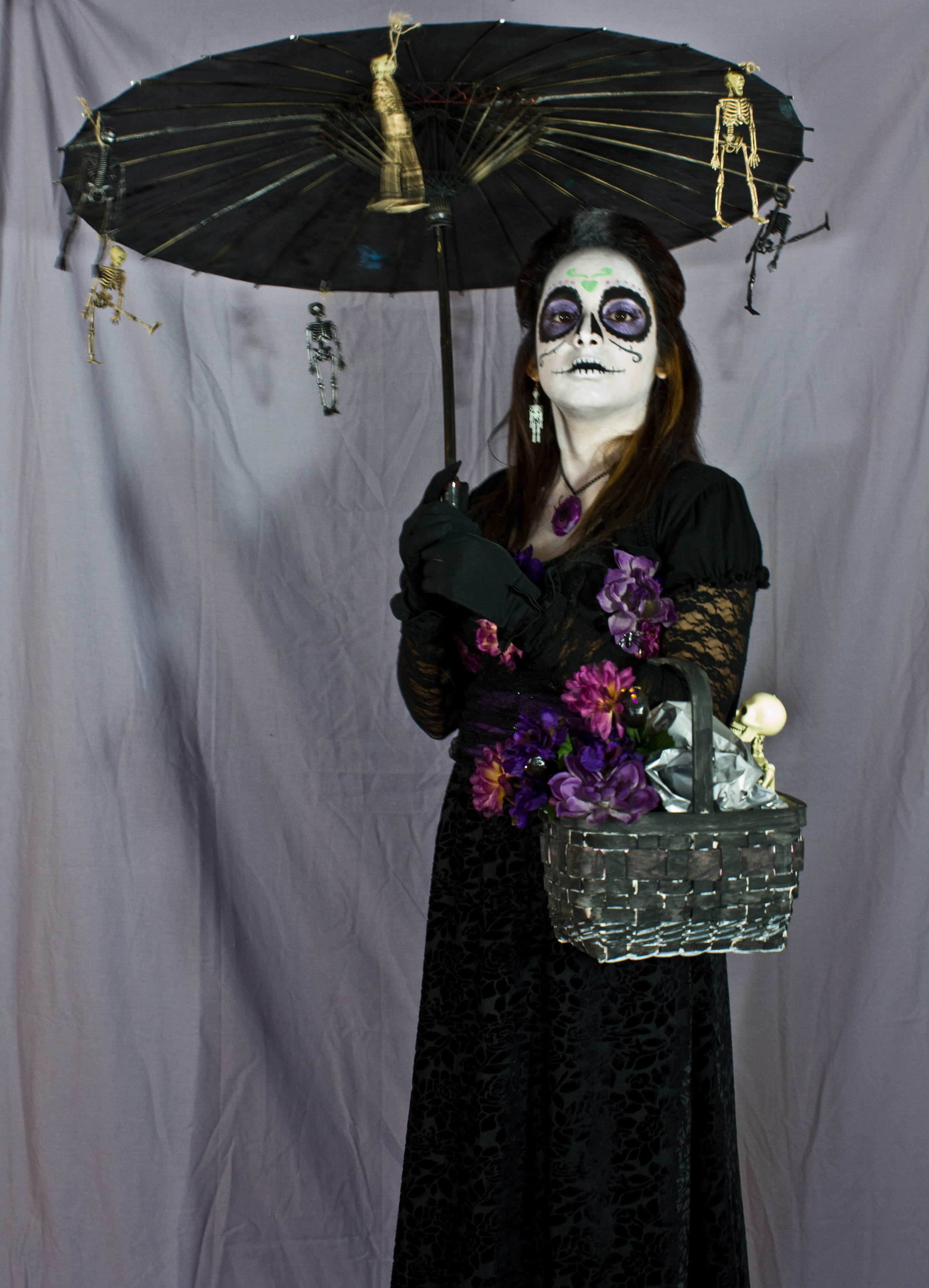 As for me, I created a Dia de los Muertos sugar skull costume. I sewed flowers to a bustier, tied skulls to a parasol, crafted a top hat out of felt, and spent a profuse amount of time doing my makeup.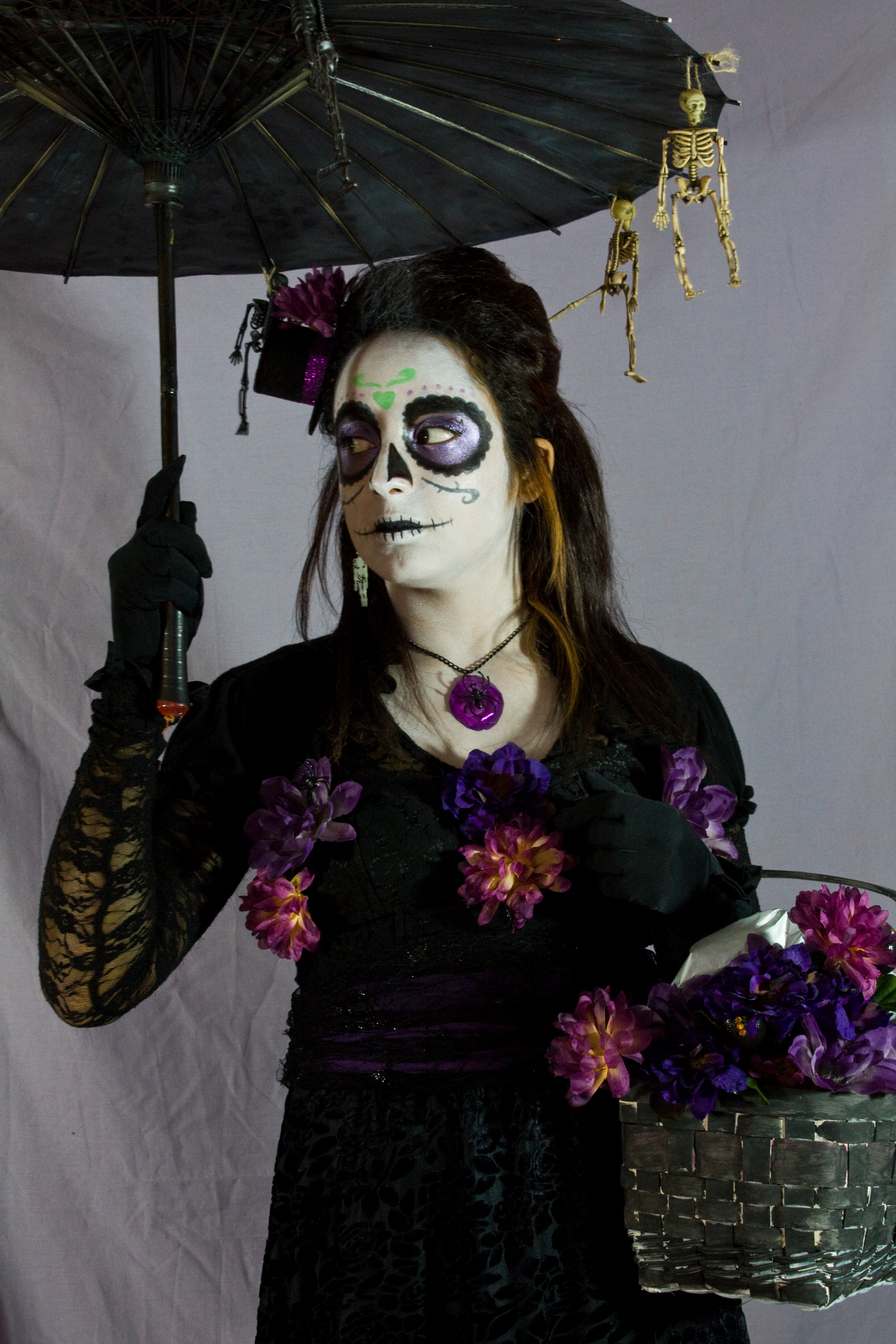 In case you're wondering, for the white base and black details I used professional theater-quality makeup by Mehron and the purple around the eyes is "Weekender" loose powder eyeshadow by Sugarpill. And it all stayed put throughout the entire night with a little help from my Urban Decay Eyeshadow Primer Potion and Mehron Barrier Spray.