This weekend I was finally able to emerge from my cave and step back in front of the camera (yay!)–and it's about time. I'd been hanging on to my Lime Crime Carousel lip glosses for quite a while, and I'd been dying to show them in action.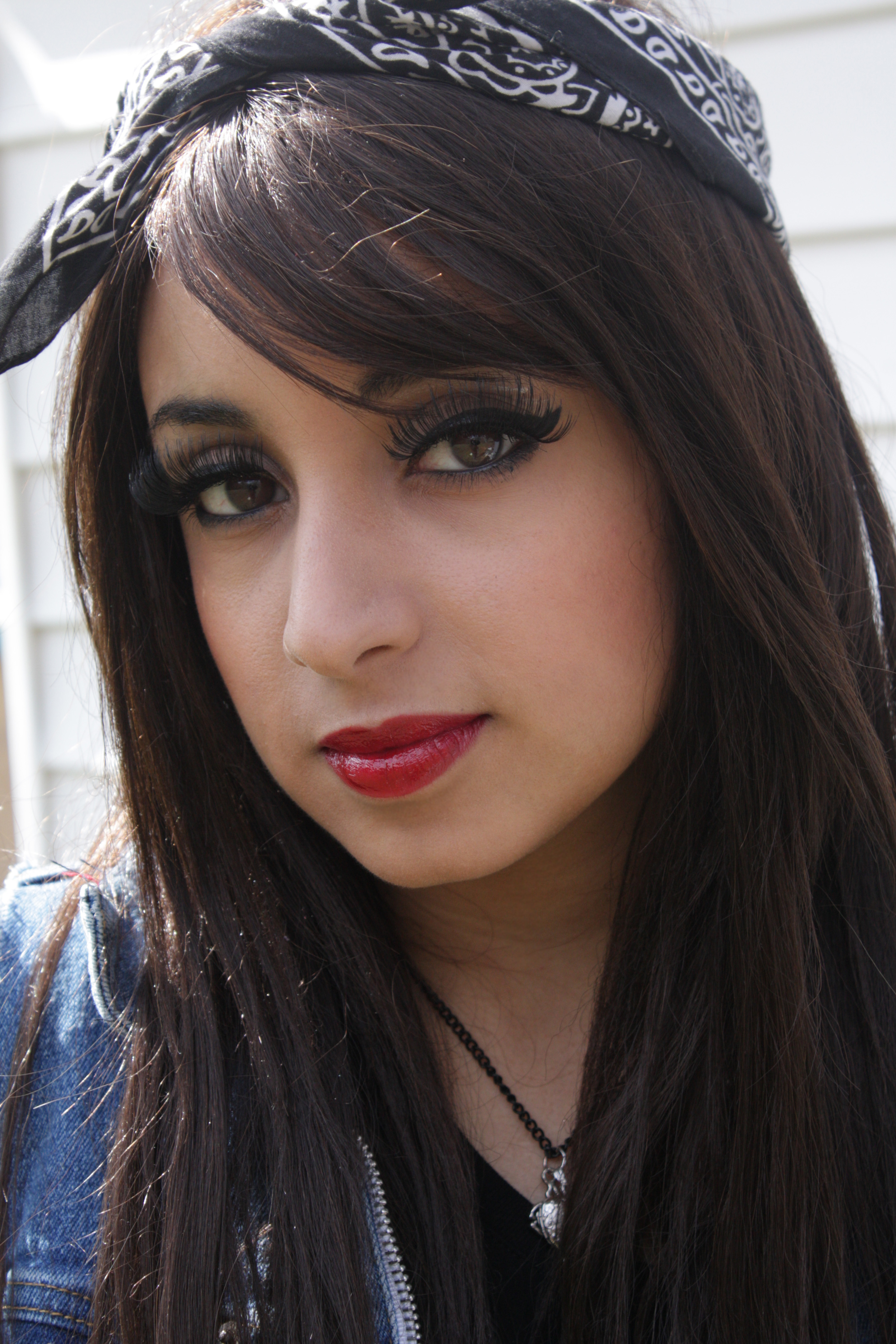 I picked up two different glosses to try out–the red shade, Candy Apple, and the purple, Kaleidoscope. In this image I'm wearing Candy Apple layered over Lime Crime's deep red lipstick, Glamour 101.
These glitter-rich glosses feature the same sugary sweet frosting scent as Lime Crime's other lip color products, and they come with narrow brush applicators, as opposed to the spongey wand applicators you'll find in most other glosses.
I tried out each gloss in a variety of ways. The top row first shows Kaleidoscope worn alone;  then layered over a pearly pink lipstick; then over a matte black lipstick. The bottom row shows Candy Apple alone; worn over the deep red shade, Glamor 101; and once again over a matte black lipstick.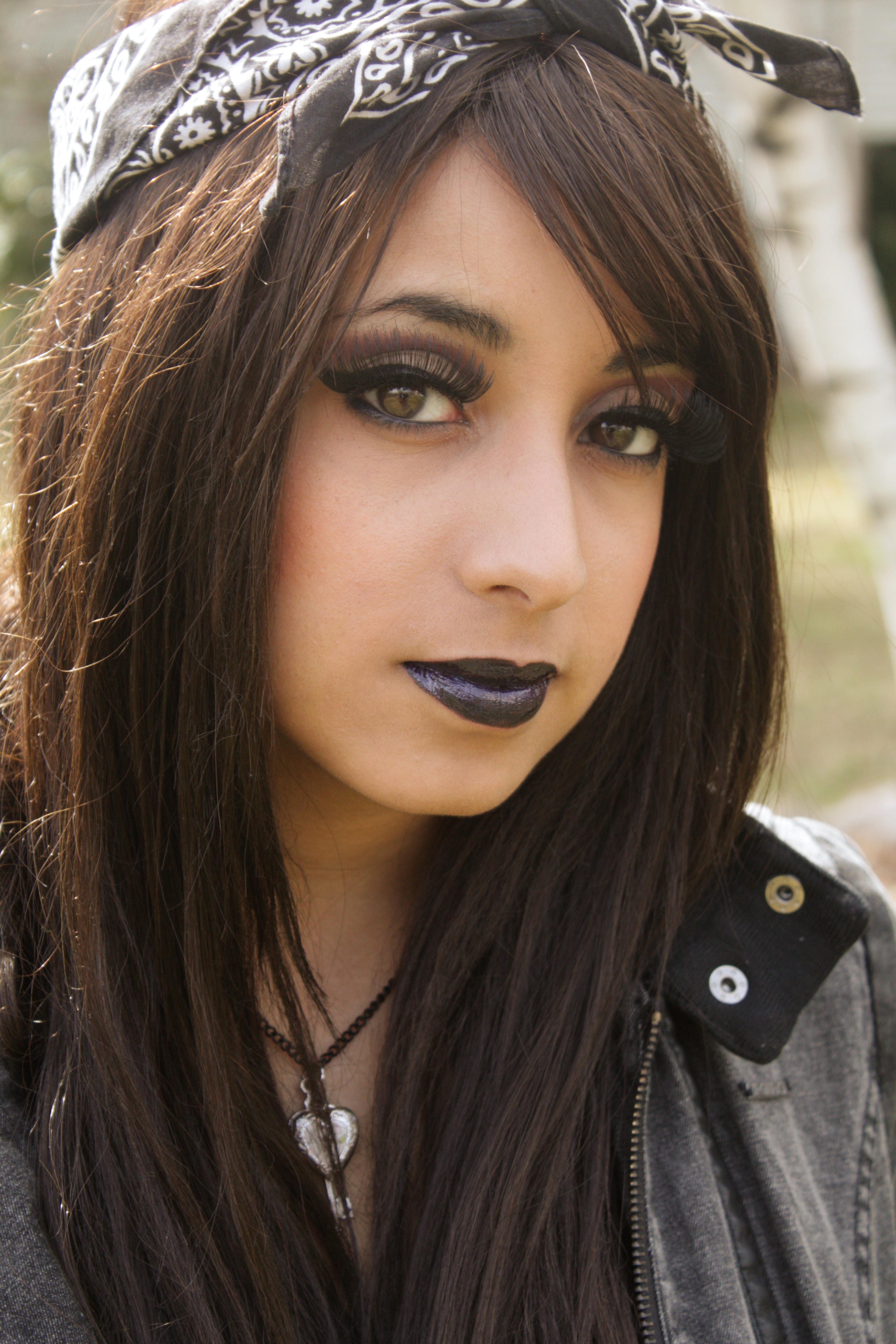 Although subtle, I liked the results from layering the gloss over black lipstick. The gloss is thick and opaque and has substantial staying power. And a little bit goes a long way–especially since it can get a bit sticky if you glob it in, so it's best to apply a small amount at a time.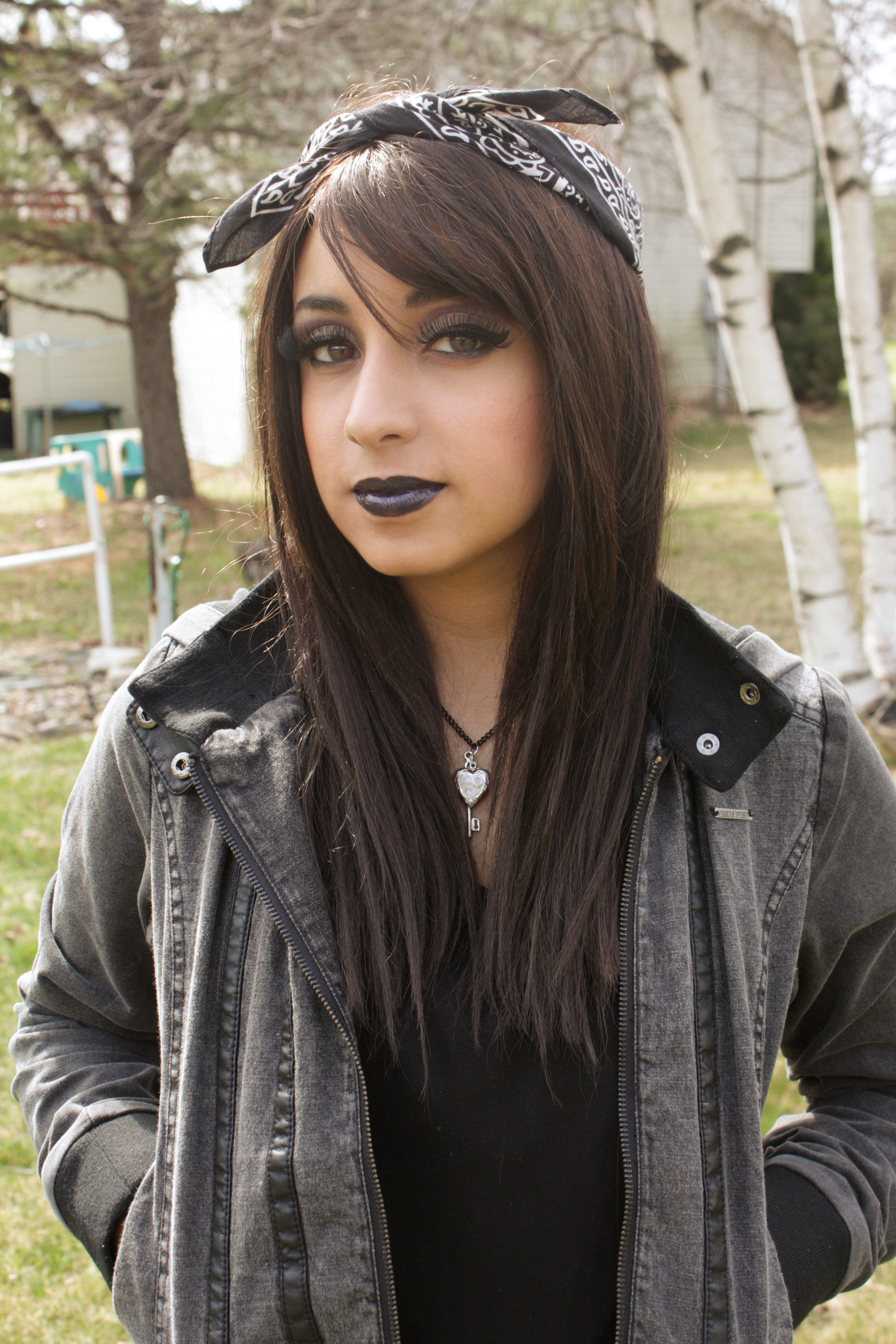 Lime Crime has produced an impressive gloss–just be sure to apply with care to prevent a sticky mess. Its lasting power, glitter and shine, and opacity are its definite strong points, with the only con being that I'm not a big fan of the narrow applicator–but that's more personal preference.
And friends, might I point out that those are obviously not my lashes, and that's sadly not even my hair. The lashes are from Sugarpill's new collection (which I'll soon be reviewing for Gothic Beauty Magazine) and I'm sporting one of a number of new wigs I've recently acquired that are slowly becoming part of my everyday attire.