Internet dress-up dolls–are they childish time-wasters or useful practice tools for aspiring stylists? Well, if you're pushing aside your work in order to put makeup on Justin Bieber (yes, that is a game you can find online), then I'd definitely say it's the former. However, with the far more sophisticated dress-up sites you can currently find online–such as Looklet and Roiworld–you might actually be able to convince yourself that, in some way, you benefited from that hour spent trying to find the perfect virtual heels to complement your model's virtual miniskirt (but probably not…).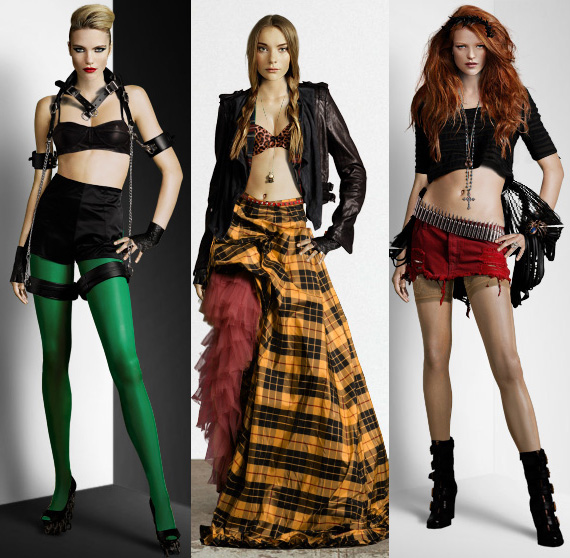 If you have yet to enter the vast and potentially addictive (don't roll your eyes, you know you're addicted to Facebook) world of virtual dress-up dolls, Looklet is the site I would recommend above all others. It features realistic models and real clothing, with each piece catalogued and attributed to its particular designer. You can see the three latest looks I created above, featuring designers  and brands such as Wolford, H&M, and Tove Jansson.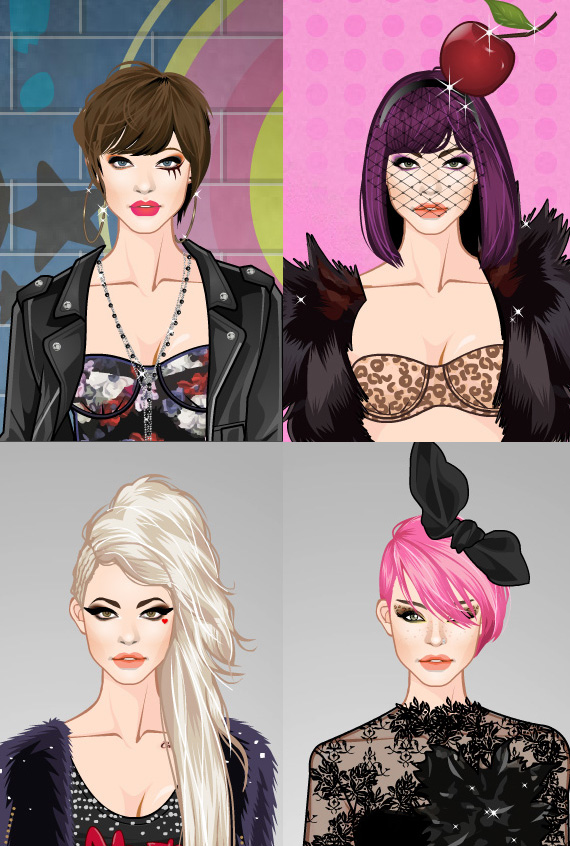 The other site I visit when I fall back into my addiction is Roiworld. It's a lot more cartoony in terms of presentation–though I have no idea what age group it's targeted to, seeing as they recently added a  fetish/S&M themed game–but new games are added every week, each one incredibly up-to-date in terms of current trends and subcultures (they have burlesque and street punk games…I'm sold).
And speaking of internet addictions, I just want to remind ya'll that you can find me on Twitter. Be sure to follow me @Riss_Vandal to if you want to see my Style Pick of Day or get your alt-fashion fix between posts!