One of my best friends is taking burlesque lessons this week, and this post is inspired by her. I've been in love with burlesque for quite some time, especially since seeing the work of the amazing Veronica Varlow, and talking to some local burlesque performers, such as Keycifer Black. I love the performance art itself, but I can't deny that a large part of my love and fascination comes from the personas they create, and the ornate costumes. I started thinking, if I were a burlesque performer, what would I wear?
 I know that a lot of my fashion choices tend to be more punk rock or doom and gloom, but I'm actually dying to outfit myself in delicate hues with an opulent Victorian edge. Artist such as Emilie Autumn have made the era their own, turning the Victorian aesthetic into something sexy and edgy, and I feel that a Neo-Victorian outfit would be perfect for my tastes, and a change from what would be expected.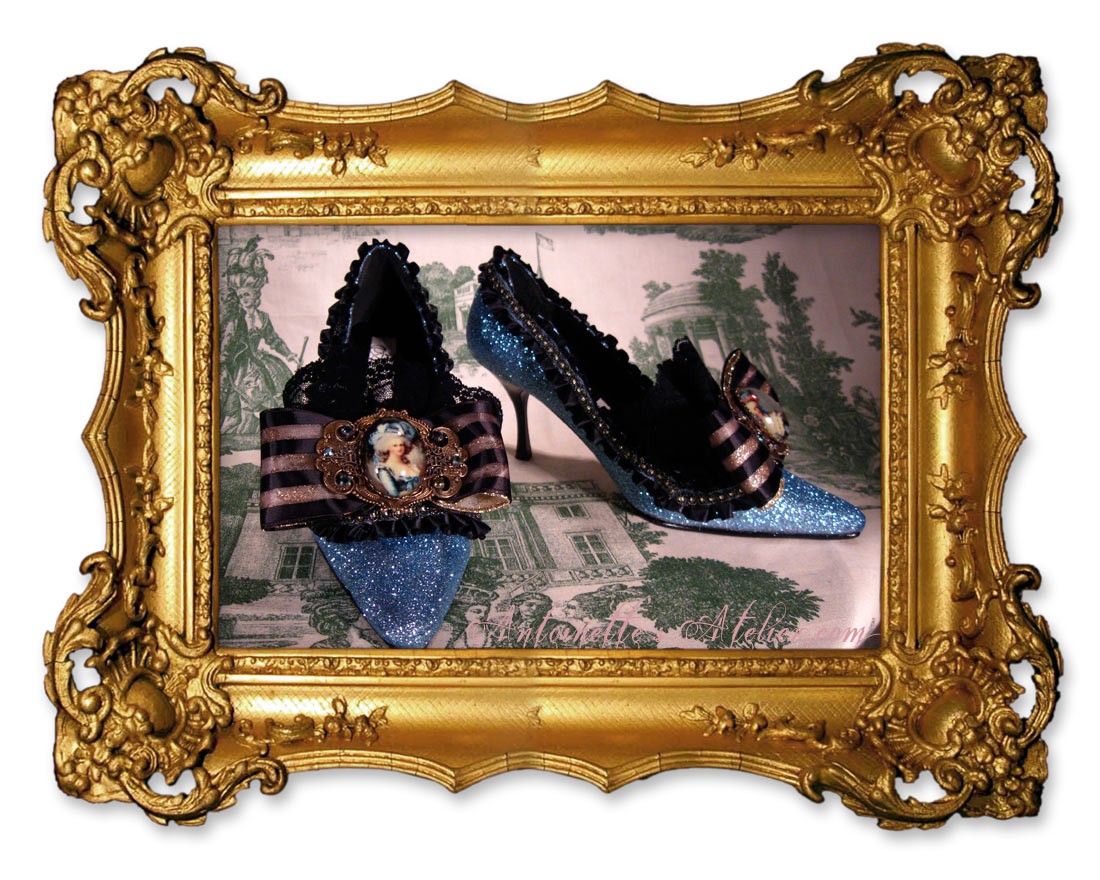 No extravagant outfit is complete without the right shoes, and I've been lusting over these shoes by Kathleen Marie as soon as I saw them, months ago. They're amazingly expensive (but don't they look amazing?!), but in my fantasy world, I'm doing well enough as a performer that I can afford them.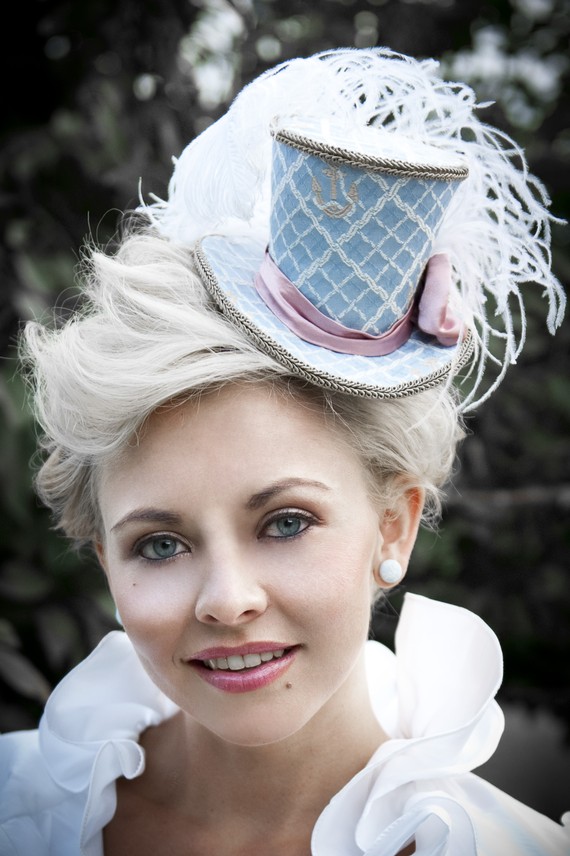 And  for the perfect accessory to complete the look, perhaps something like this mini top hat from Two Back Flats.
In terms of performance, the world of burlesque is rather diverse, with acts ranging from fire-eating, to simply striptease, but I think fan-dancing would be the perfect way to go.
And thus is the end of my daydream… Can't wait to hear how my friend's lessons go.
Photo Credits: 1. French Market Stitch 2. Antoinette's Atelier 3. Two Back Flats, Photography Credit: Tiffany Elizabeth Photography
http://tiffanyelizabethphotography.com/