Recently I talked to one of our previous Models of the Week, Keycifer Black. Key is a model and burlesque performer who tours with the troupe, The Peek-A-Boo Review. She's no stranger to the public eye, as she's been dancing for years and modeling since she was about 15. I might also mention that Key's acted in a number of music videos and films, and has a former Miss Catwalk Tragedy title under her belt.
And with that being said, it's time for Key to enlighten us about the world of burlesque…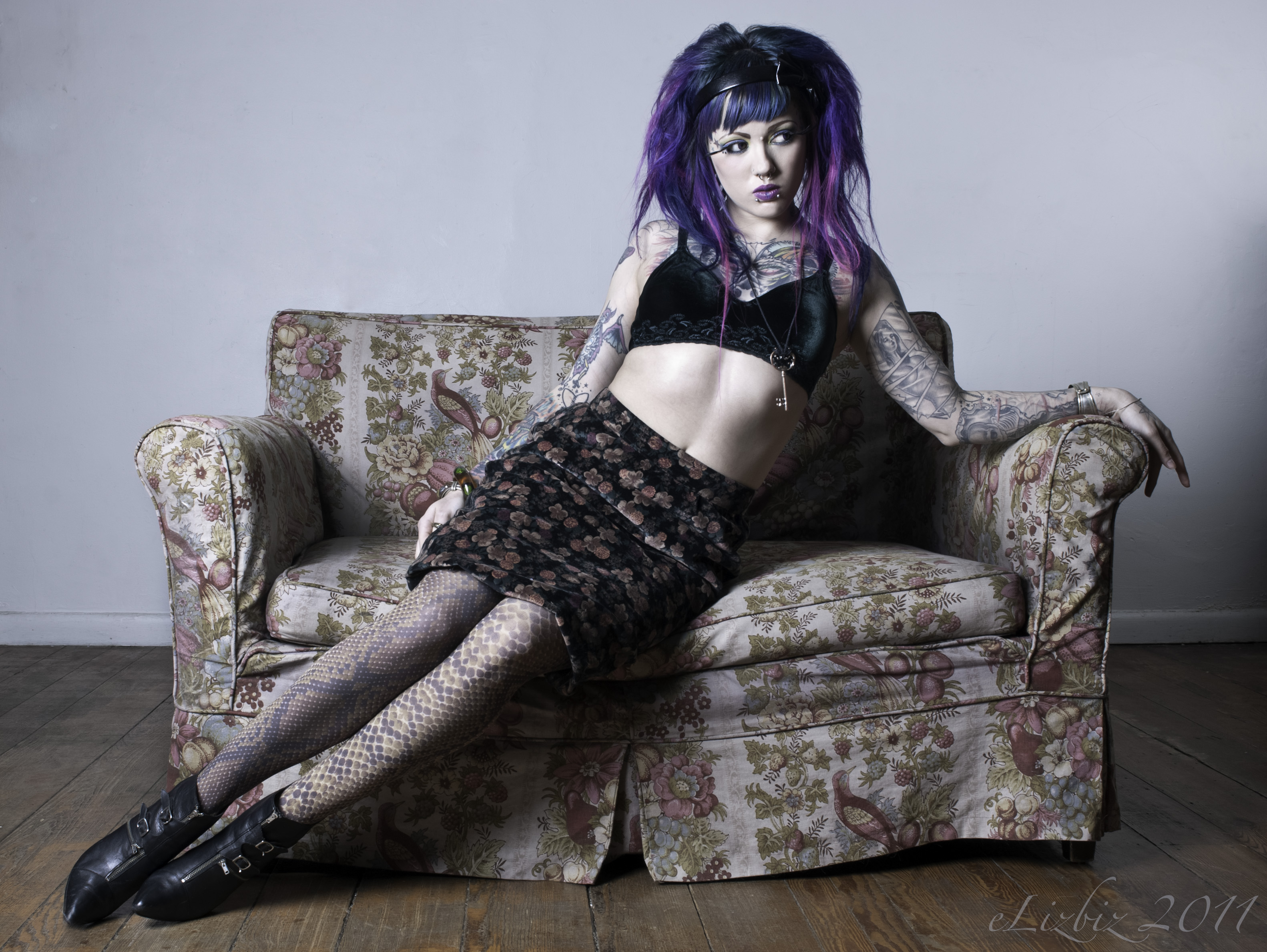 What originally got you interested in burlesque?
Cabaret and the circus have always been of interest, so of course it was expected. Independent, strong-willed, "I do what I want and I do it well" women are my idols. It was time to be set free.
How long have you been with the Peekaboo Revue? Had you done burlesque with any other groups, or as a solo act before you joined your current troupe?
I now have been with the Peek-A-Boo Revue 5+ years. It seems like yesterday though, and will always be a part of my life. I was first introduced to working the stage as former Hell Cat Girls Burlesque Stage Kitten, and smaller random events.
What drew you to that particular troupe?
Members at the time asked me to go to the auditions they were holding. After I had went to see a show and see what they were all about, I just fell in love. I knew I had to be a part of the best troupe ever.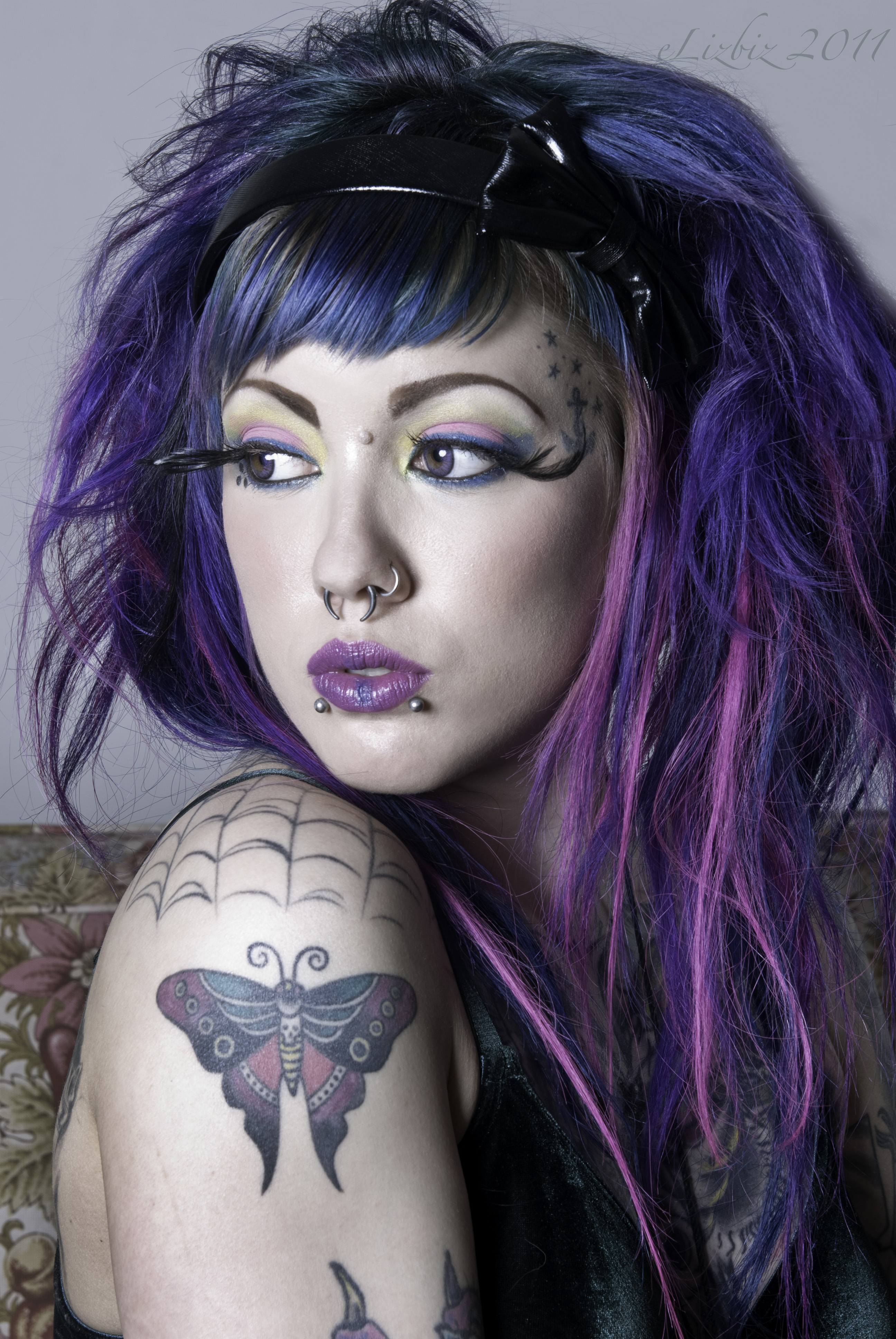 Tell me about your first burlesque performance. What was the experience like for both you and the crowd?
Working with PAB (Peek-A-Boo Review) at first was a crazy good spiral. I started in group numbers, so it wasn't too nerve-racking besides the weekly rehearsals and memorizing. One of the things I love most about the group is our ability to always work together no matter what, and roll with it. As for my first solo, it's on VHS somewhere and I'd rather not dig it up. Thank goodness for these past years to perfect and find "myself".
Elaborate a bit on the demands of burlesque. What type of skills do you need?
Demands depend on what kind of group you're being hired for and for what roles, etc. As with anything, you have to remain committed and want to progress. It's about teamwork if you're in a troupe, and if you're a solo act it's about putting on the best damn one-woman show. Time needs to be dedicated, and you must stay inspired and rehearse.
What type of dancing background do you have?
My background in dance isn't nearly as strong as some of the members that have gone to college or schooling for it, but I did have classes after school and weekends when I was younger, which progressed into recitals/performance and eventually the club life and stage performing as well.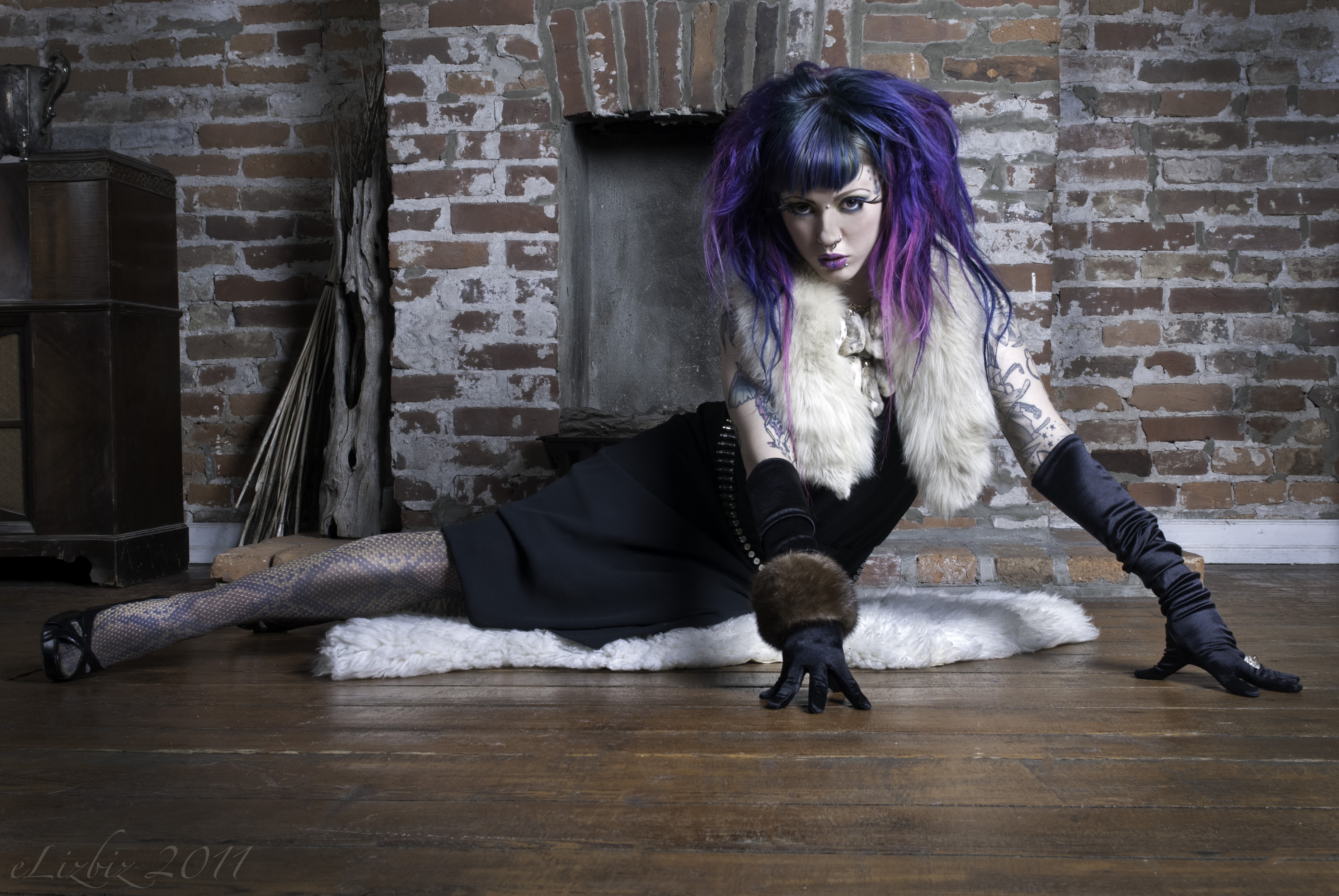 Who plans the routines and designs the costumes for your performances?
Routines for group numbers start from one or more person's ideas and then we all usually throw in a little spice. Costumes are discussed among the group, but without Lulu and her magic machines I know I'd be halfway clueless. Everyone is responsible for their own solo choreography and costumes, but like always, people's ideas always further and help spawn new layers. There are too many brilliant minds that would be at waste if we didn't practice in front of each other.
What advice do you have for aspiring burlesque performers or those who might be flirting with the idea but have no idea where to start?
Research, Youtube, Google. Learn the facts, see the different varieties. There's so much information out there. Come to a Peek-A-Boo show and one or all of the local varieties all around town. If you think it's right for you, start work shopping, go to auditions, or there's always School of Burlesque that a few of our members teach at. There are tons of options for the interested; all it takes is you wanting it.
Now for a modeling question…nowadays are there a lot of opportunities available for alternative models (with tattoos, piercing, colored hair, etc), or is it still hard to get a career going if you operate apart from the mainstream? What, if any challenges have you faced?
There are so many more opportunities for the Alt, now that colored hair and a few tattoos aren't "OMG," but the mainstream is still the mainstream, and normal still makes the most money. It's easy to get a career going now, but just as hard to keep it. Before I could hide or remove things. I still wear wigs, but I'm considered heavily tattooed, which works for me and some others, but I'm in a weird transition where I'm too tattooed for Vogue yet not tattooed enough for Vogue. Maybe one day. I still face challenges because of my height as well…Just because I'm 5'3 doesn't mean I have less attitude. My "look" has won me more gigs, but I have also lost out on a lot of money, runway, and America's Next Top Model auditions, haha.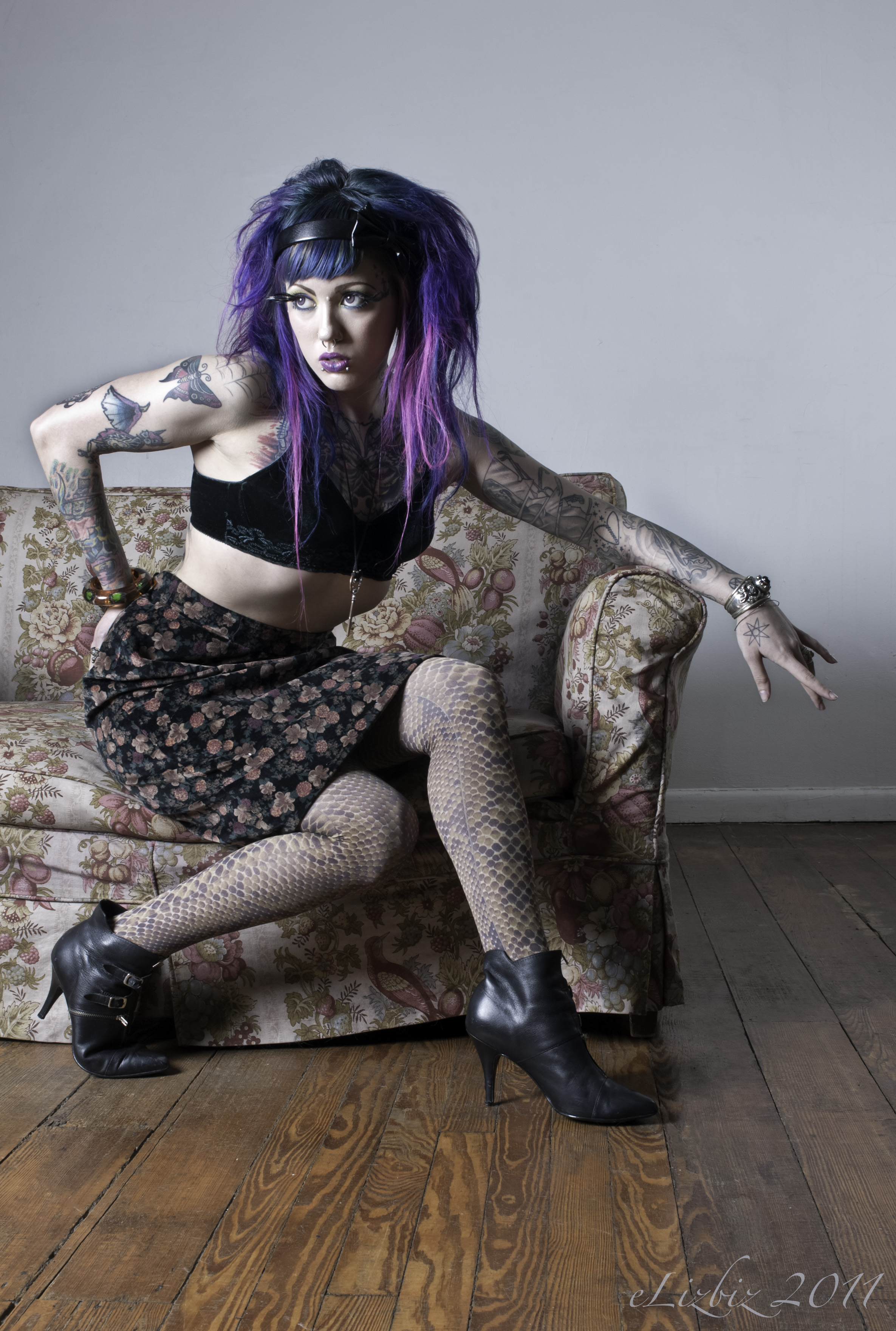 Besides burlesque performances, do you have any other projects or future plans in the works? As of late I've just been busy with the old daily grind and working away. I hope to work on more projects and films, and focus on music again, as there a few bands I'm working with. I still have a bunch of photo shoot ideas to get out too, but until then, New York City with my Hubby works just fine.
If someone wants to find out more about you, and what you're up to, where is the best place to go? Stayed tuned for my new portfolio website, feel free to Google, but beware of the haters. To find out more about performances please go to www.peekaboorevue.com and tickets to World Cafe Live on their website!
[all images by eLizBiz]