37-year-old Lea Vendetta does triple-duty as a model, painter, and tattoo artist. Lea was born in France, but now calls Florida her home, where she does tattoos at a place called A Stroke of Genius.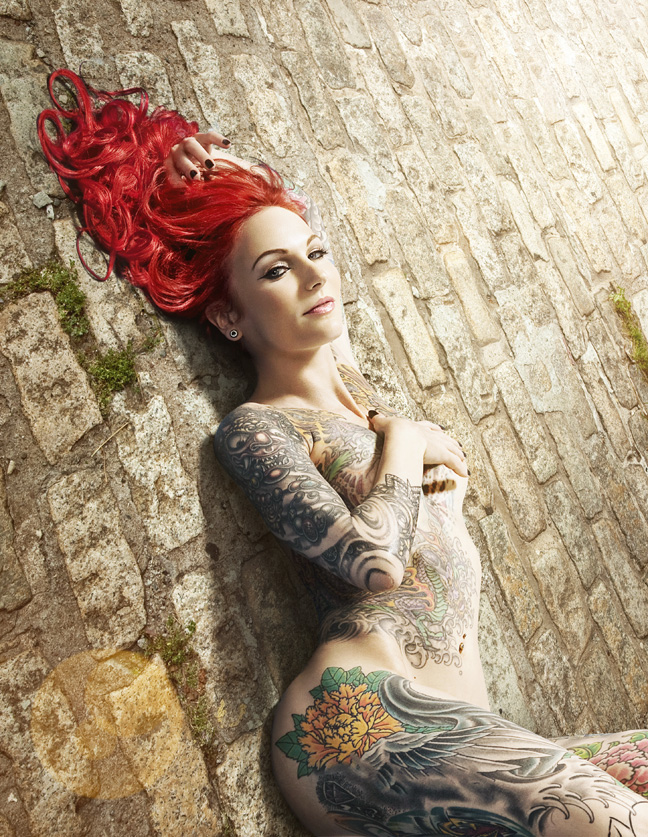 This lady has been painting and tattooing for around 15 years, and you can find her artwork in France, NY, L.A., and Florida. In terms of modeling, she's made her way into dozens of tattoo mags, including Inked and Tatouage.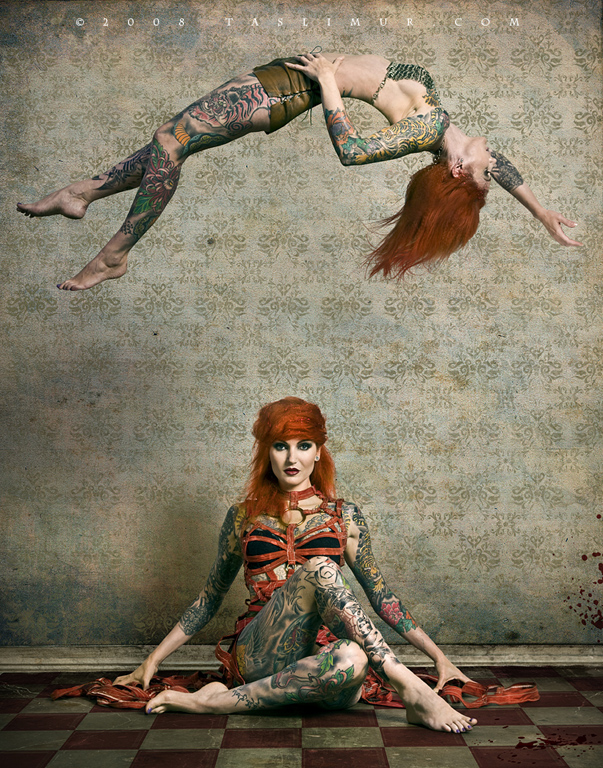 As for her paintings, Lea's work is influenced by Art Deco style, and shows inspiration from Paris and the female form.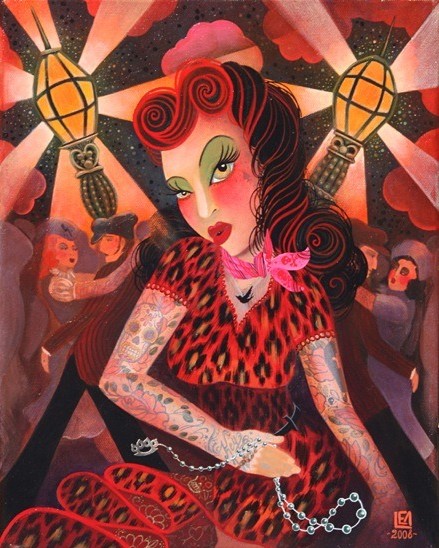 Check out Lea's website, if you'd like to find out more about her modeling career or her artwork.