There are a handful of Spring 2012 couture collections to rave about, but let's start off with On Aura Tout Vu Couture.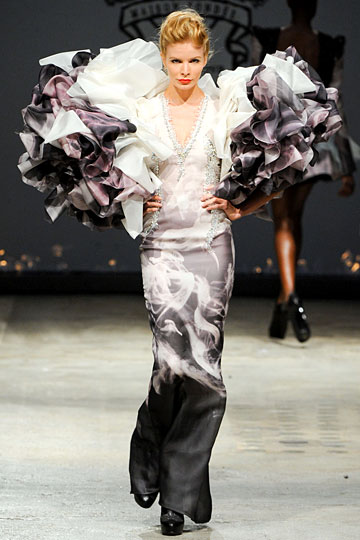 This collection is absolutely exceptional. Sheer prints accent billowing skirts, rich blues and reds create striking contrasts, and fireworks and fur-trim are somehow worked into the same piece.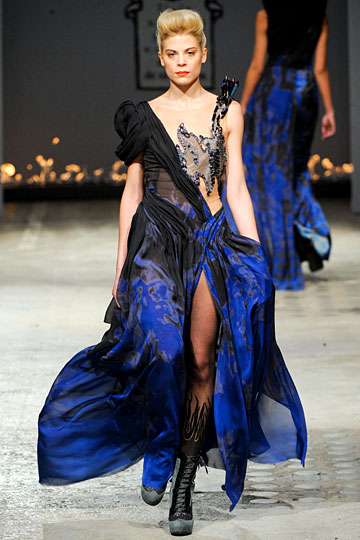 Notice the smaller details, such as the flame-print stockings.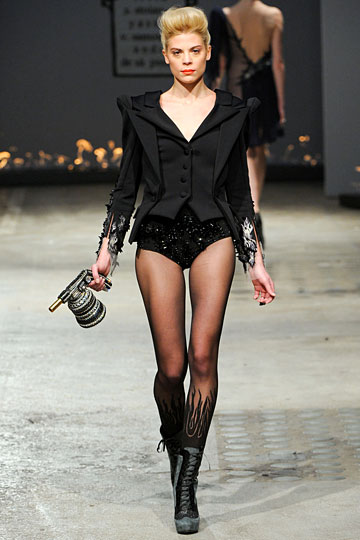 And this has to be the most interesting use of houndstooth I've ever seen…