Audrey Kitching just released a new mini line for Coco De Coeur called "Role Models". There's a definite punk rock influence in all of Kitching's designs for this label (which I love), along with pink Barbie sugary-sweetness, and now…cats.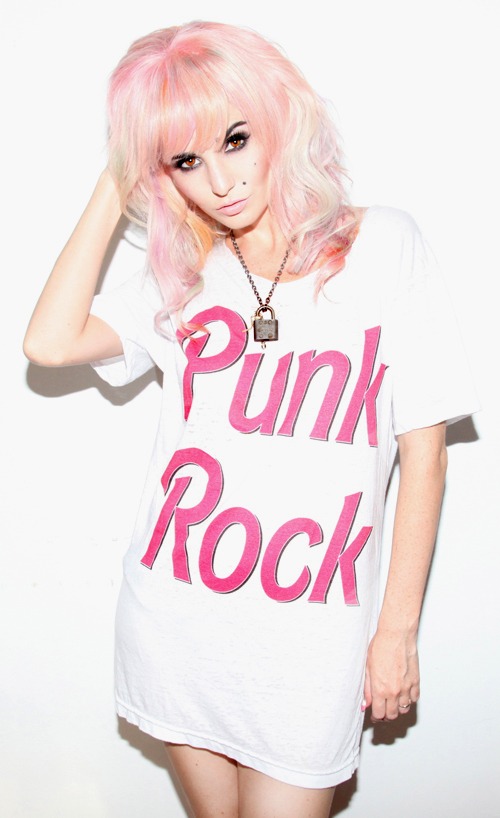 There are aspects of this label I don't exactly love. It seems I still retain enough teenage subcultural pretentiousness to feel iffy about anything that makes punk seem cutesy.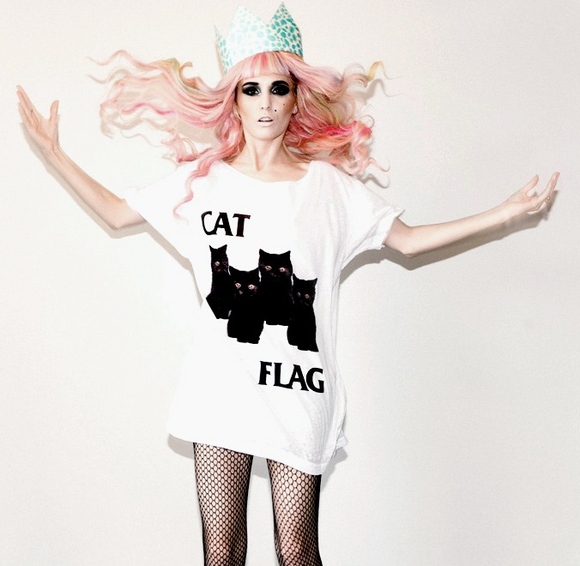 Although, with each new line released under this label, I still manage to be surprised, and I have to give Kitching a lot of credit for that. I mean, there's a shirt that says "Eat the Rich," and how can I not love that?