Skingraft is an LA design house that started out making fashion inspired by performance art. Even though they now make ready-to-wear pieces, they certainly haven't lost their edge.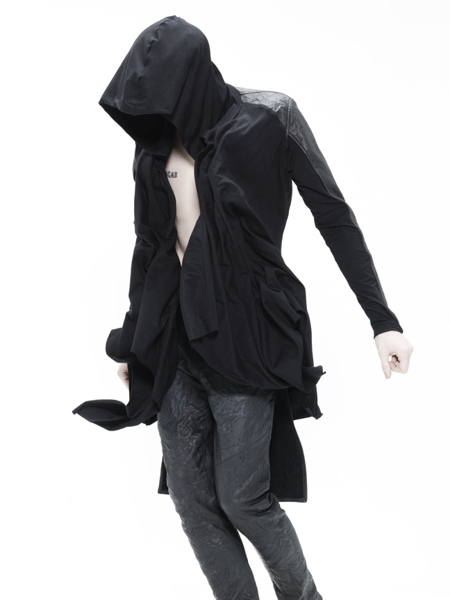 I'm equally struck by both their men's and women's collection, which is a rarity for me.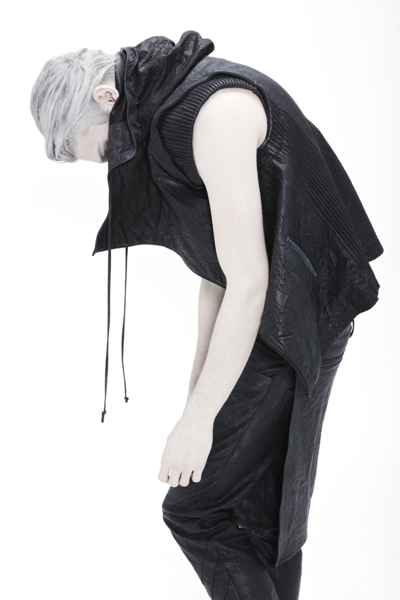 And check out the closeup of these leather pants with the kneecap detail. Am I swooning over a leather kneecap? Yes, yes I am.