"To have and to hold from this day forward,  for better or for worse,  for richer for poorer,  for traditional and unorthodox–wait what?" 
Yes, exactly! It's the 21st century. Tradition has flown the coop, and in modern day style people express their personality from head to toe. Who's to say you can't do the same for the one you love when asking to spend the rest of your life with them? Now you've got to ask yourself, "Self? Are you ready to take that plunge?" If you are, be sure to check out the gallery below for some eye-opening options.
With coffee in one hand, and a boss out of the office, I got the chance to do some online window shopping on Etsy and stumbled across some real gems and talented independent jewelcrafters to compile a brief list of darkly elegant and ethereal pieces to show that special one just how much you care.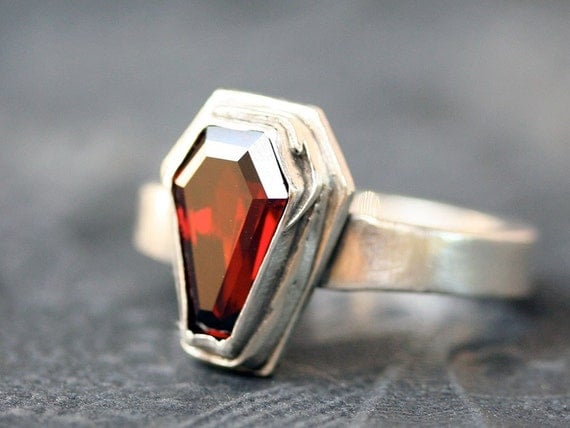 Photo Credit: Lyndsay Brown
(more…)