It's no secret that I hate Resort collections. I say it a billion times and sometimes I skip over them entirely. This year I decided to give them another chance, in the hopes I'd be pleasantly surprised, and I've so far found two collections with some pieces I can stomach (notice I didn't say I'd fallen in love with the entire collection)–Balmain and McQueen.
Balmain's 2012 Resort collection is all about slim frames, sharp lines, and killer pleats. I'd love to get my hands on that flowing black buckle dress.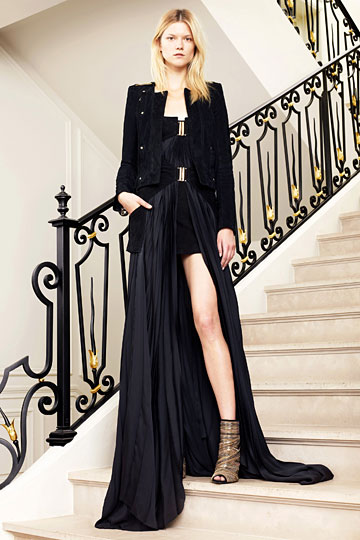 The defined waists and vixen silhouettes of McQueen's Resort collection can almost make me fall in love with browns and sandy hues.