A brand I'm currently obsessing over is UNIF–trashy, grungy, totally punk rock, but featuring an amazing variety that spans from torn up tees and bondage miniskirts to ethereal LBds and glam velvet robes. But the one gripe I have  is that, based on their lookbooks, you can barely decipher what they have to offer.
I get it UNIF–you want to be artistic, mysterious–but seriously, let the clothes speak for themselves. And that's a comment/complaint I have that applies for designers across the board. Get creative with your presentation, but seriously, overexposure and lens flares tell me NOTHING about your designs, so spare me.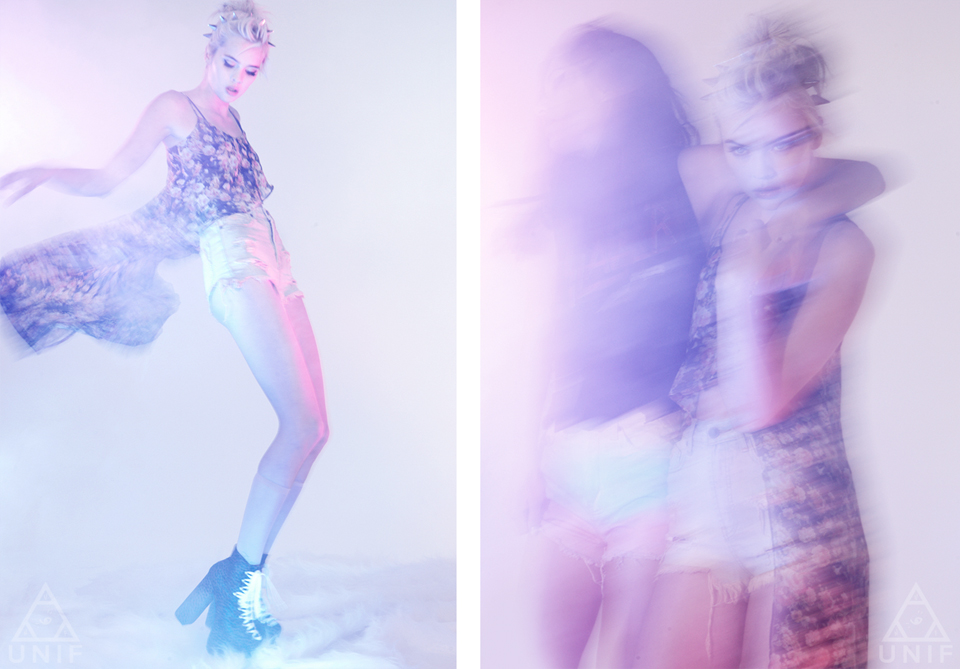 But back to the positives…nothing says springtime like a leopard biker jacket and a playful little goth frock, amirite?