Black Milk Clothing absolutely reigns supreme in the realm of leggings and nylon. I first raved about them when I discovered their skeleton tights, and I've been lovin' on their unique designs ever since.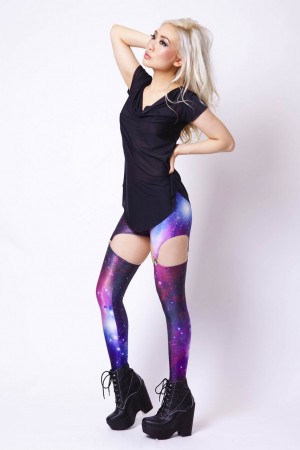 Their newest creations to catch my eye include sexy purple-tinged galaxies.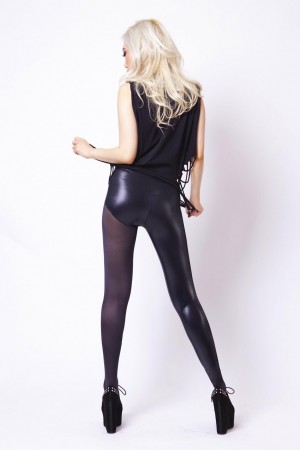 As well as two similar designs I equally love–the Sheer Vs. Wet Look legging, and the aptly titled, asymmetrical Pantyho.